The haunting will begin at 10am PST.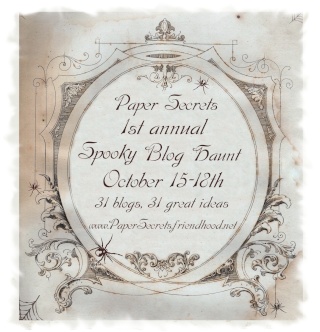 How to play along...
31 of our members will be blogging a special Halloween project made especially for the haunt. You will visit & comment on all 31 blogs. Next, post a comment HERE on this post to let us know you have finished. This will get you entered in a drawing to win
1 of 3
Lilly Bee Fall Collection kits YES, there will be 3 winners! You will find several prizes being offered on our blogs.!!!
3 lucky haunters will win!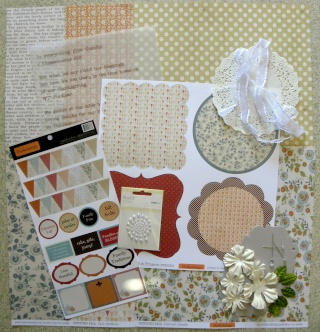 If you have any questions, just post them here & one of our awesome members will get it answered for you.
You have until 11:30pm PST (California time) to complete the haunt.
In case you get lost along the way, here is a complete list of participating blogs.
1. Kristi B. www.devosmommy.blogspot.com
2. Shemaine S. www.scraptasticdesigns.blogspot.com
3. Stacey K. www.stace-piecesofme.blogspot.com
4. Kimmy J. www.lostinadreamofjosh.blogspot.com
5. Julie R. www.alteredego-mividaloca.blogspot.com
6. Nancy D. www.daretobeunique-nancy.blogspot.com
7. Julia S. www.beautifulcrazyscrappylife.blogspot.com
8. Jen S. www.bindingmemories.blogspot.com
9. Cheryl G. www.cheryl-gibson.blogspot.com
10. Lisa N. www.lisas-livingincolor.blogspot.com
11. Martha G. www.pattisscrapingtime.blogspot.com
12. Corinne S. www.haikuthoughts.blogspot.com
13. Skip #13
14. Debbie B. www.tckscrapbooker.blogspot.com
15. Jen P. www.roxybonds-scrappin.blogspot.com
16. Kathy C. www.kacarr61.blogspot.com
17. Silvia www.sillyscrap.blogspot.com
18. Tina www.scrapdiva-tina.blogspot.com
19. Pamela Y. www.pamelasworldofscrap.blogspot.com
20. Brittney A. www.brittneyunwritten.blogspot.com
21. Robin R. www.robinredd.typepad.com/west_coast_scrapper
22. www.circlebenterprises.blogspot.com
23. Vicki W. www.scrapbookingcreationsbyvicki.blogspot.com
24. Giovana www.giovana-believe.blogspot.com
25. Jenny www.jennyplace26.blogspot.com
26. Rochelle S. www.rochellespears.blogspot.com
27. Christy www.christysscrappin.blogspot.com
28. Bronwyn V. www.scrappinkitty.blogspot.com
29. Sonja www.sonjasscrapbookspot.blogspot.com
30. Barb P. www.supermamascraps.blogspot.com
31. Veronica M. www.handmadebymeras78.blogspot.com