Meet Janet aka JanetG330!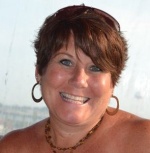 This week's spotlight is on Janet's June Lyrics Challenge entry...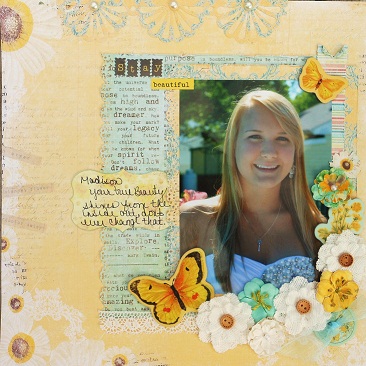 Her paper choice was perfect for this photo! I love how she used the patterns on the paper with her photo & embeishments.
Here's a little bit about Janet taken from her blog...
http://mybeautifullifeinpages.blogspot.com/
"I am F/T working mom of two beautiful girls, I am married to my HS sweetheart and best friend of 27 years. We live near the seashore and love spending time outdoors. Spending time with family and friends is my favorite thing to do.I've been scrapbooking for about 7yrs now and it is my true passion. Scrapbooking my photos goes hand in hand with my love of family and friends and seeing our memories displayed on paper."
_________________
Check Out My PS Gallery